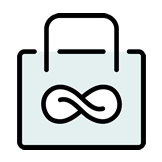 during the weekend of 5 and 6 November our sponsors will be presenting talks in the Barcelona Knits auditorium.
In recent years, we have witnessed a boom in new publications related to knitting and crochet. In the 5th edition of Barcelona Knits, we are lucky to have some of the authors of your favourite books.
That's why we've organised a pop-up bookshop with book signings throughout the weekend. This way you can find out, without screens, who is behind each publication. Put a face to them, say hello and ask them for a dedication. The author's handwritten signature will make your book unique and will increase the value of your knitting library.
The book signings are part of the free activities and you don't need to book a place or register.
Where can you find them? 
In the pop-up bookshop, at the entrance of the Port Vell hall.
How does it work?
For the first half hour, you can browse and buy your copy. Then we'll start the book signing. All you have to do is get in line to ask the author for your dedication.
Book signing schedule
You can check the programme here:
Who will be there? 
Aimée Gille from La Bien Aimée, André de Castro, Esther and Javi from dLana, Estefa from Santa Pazienzia and Veera Välimäki.
To make the Barcelona Knits experience even more enjoyable, we will be holding free talks throughout the weekend at the World Trade Center Barcelona. As always, it will be a unique opportunity to learn about the latest trends and products in the knitting market from leading sponsors and industry professionals.
The talks will be published live on our Youtube channel. Subscribe to our channel to receive notifications every time a video is published so you won't miss a single one!
The activities are free, but capacity is limited. Select the activities you like, and book your place now.