Call for applications 4th Edition Barcelona Knits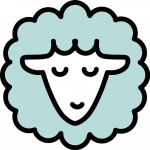 WOOL PRODUCERS, SMALL ARTISANS, SPINNERS, INDIE DYERS, PRESTIGIOUS DESIGNERS, CREATORS OF ACCESSORIES FOR KNITTERS AND SPECIALISED PUBLISHERS.
The call will be made between April 9 and May 31
TERMS AND CONDITIONS OF PARTICIPATION
The fourth edition of Barcelona Knits is here!
This year, due to the particular circumstances in which we live, the 4th edition of Barcelona Knits will be held virtually. It will be held from the 1st of September until the weekend of the 6th and 7th of November.
If you are an indie dyer, specialised publication or you produce accessories and you want to exhibit and sell your products, we encourage you to participate in the next edition. The call for entries will be open between 9 April and 31 May.
The 4th edition of Barcelona Knits will be held virtually. It will be held from 1 September until the weekend of 6 and 7 November.
Yarns
Accessories
Publications/Publishing
What it includes and prices:
Individual page on barcelonaknits.com with your brand description
3 Featured products with photo, name and direct link to your website or Instagram
Video presentation of your brand on barcelonaknits.com and on our Youtube channel
Mention on Barcelona Knits Instagram and Facebook
Participation fee: 50 € (+ VAT)
If you want to apply for the call for applications please fill in the form with all your details. You have between 9 April and 31 May to submit your application. Remember that only registrations made through the contact form, available at the bottom of this page, will be valid.
What will be the selection criteria?
The selection criteria for each type of stand will be as follows:
Indie dyers with own and handmade production. The variety of products (different bases, compositions) that can be offered and the capacity to have the necessary stock to have product during the two days will be valued.
Accessories related to knitting/crochet: bags, bags, markers, buttons. Produced by hand.
Own publications related to knitting and/or crochet, pattern magazines.
In all categories, the organisation will value the following aspects when selecting exhibitors:
Social networks, quality product photography, website.
If your products have been featured in any publication, tell us about it!
I am a shop, can I participate?
As in previous editions, the participation of shops is limited to those that have their own product and brand.
How will I know if my brand has been selected?
All brands that have applied will be notified of their selection by email in early June.
Those that have been selected will receive instructions on how to formalise the collaboration contract.
The announcement on the website of the list of selected brands will be made on 1 September 2021.
What can each type of stand sell?
Yarns: the participating brand's own yarns, accessories and merchandising.
Accessories: knitting bowls, sewing bags, tote bags, notebooks, markers, buttons, measuring devices, merchandising, etc.
Publishers / Designers: their publications, merchandising of the publication.
Please note that only registrations made through the contact form below will be valid.
application form
4th edition barcelona knits