CHAL VERITAS: THE PATTERN OF BARCELONA KNITS 2022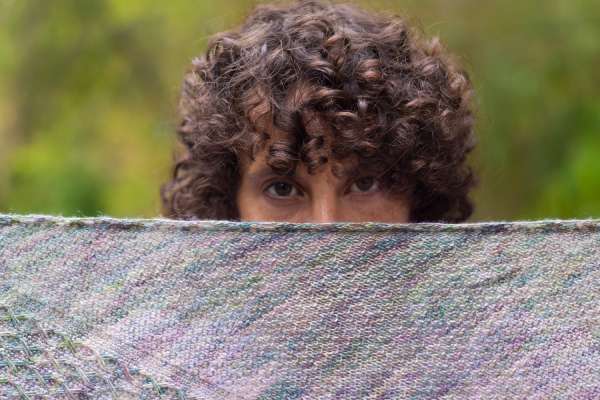 As has become a tradition, every year we give away a pattern specially designed for the occasion with the entrance to the fair. We think it's a great way to start thinking about yarns to knit during the weekend and also to remember those special moments while you're knitting.
For this special edition, the pattern is the Veritas shawl: a design by Antonio aka @beagleknits, knitted with a skein of @felizypunto_yarns e
 in a colour created by Justina for the fair.
Antonio aka @beagleknits
He learned to knit as a child from his grandmother. When he reached adolescence, due to age and prejudice, he stopped knitting. He was ashamed of the cliché "knitting is a woman's thing". At the age of 30 she took up the needles again and, since then, she has not stopped knitting. Knitting is part of her life, he takes it with her everywhere.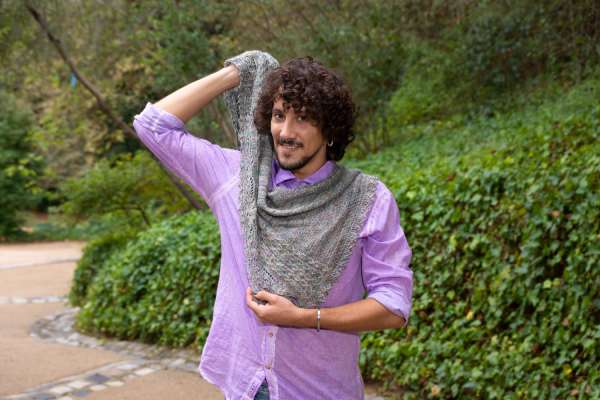 Veritas Shawl
The Veritas Shawl is inspired by the Basilica of the Sagrada Familia in Barcelona, created by the greatest exponent of Catalan Modernism: the architect Antoni Gaudí.
This asymmetrical triangular shawl consists of three panels. The first is a lace panel reminiscent of the rich and elaborate Nativity Façade. The second, made up of five columns of cables of slipped stitches, represents one of the towers of the basilica. The third, in sand stitch, is sober and simple like the Passion Façade.
The original pattern is knitted with a single skein of Silky Singles by Feliz y Punto in the special color created for the 5th edition of Barcelona Knits.