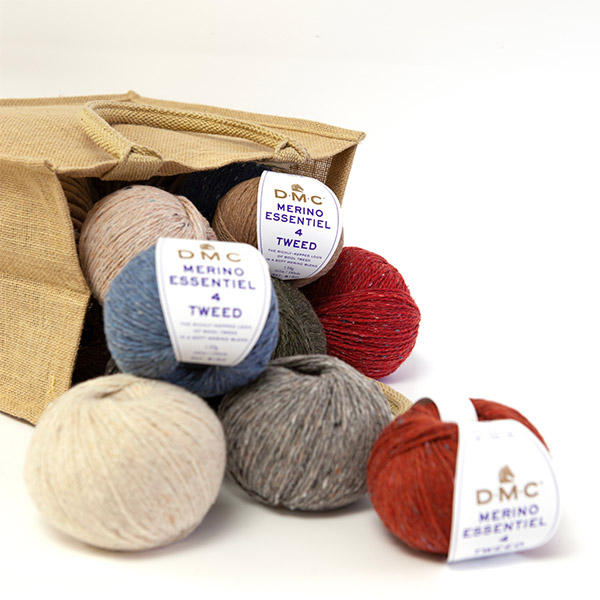 DMC is a French fabric and yarn firm with a three-century history founded in the 18th century by the Dollfus family.
The printed fabrics from the Indies inspired Jean-Henri Dollfus to create in 1746, together with two other entrepreneurs from Mulhouse, a company dedicated to the textile business.
It was thanks to the Dollfus family that the first cotton yarns were manufactured and distributed throughout the world. They started a weaving and later a spinning mill, which reached its peak in the 19th century. The specialisation in sewing threads was a natural consequence.
Today, the Mulhouse-based company DMC is an international group that exports high-quality yarns to more than 60 countries on five continents. The high quality of its products, customer satisfaction, social responsibility, innovation and creativity, as well as its commitment to the environment are the core values that continue to guide DMC in its constant evolution in the service of knitters all over the world.
True to its origins, 70% of DMC's turnover is still generated in the Mulhouse factory. To knit with DMC is to knit history.
Give your projects a british style with this super chunky wool blend. The soft cool tones are inspired by Arctic expeditions. They give a premium look to garments that are simple, quick and easy to knit.
Composition: 80% acrylic and 20% wool
Length: 106 m / 200 g
Thickness: : Bulky
Recommended needles: 8-10 mm
The perfect yarn to knit decorative complements. Super Happy Chenille has a velvety touch very suitable to knit carpets or cushions for a playroom. It knits quickly and its colours are simply spectacular.
Composition: 100% polyester
Length: 93 m / 300 g
Thickness: Super chunky
Recommended needles: 10 mm
Woolly is DMC's best wool for knitting and crocheting: 100% merino from the best merino sheep in Australia. This high quality and extremely soft wool is very easy to work with and is ideal for knitting any kind of garment or accessory.
Composition: 100 % merino superwash
Length: 125 m / 50 g
Thickness: DK
Recommended needles: 4 – 4,5 mm
Use the couponBARCELONAKNITS2021 on the website of this brand and get:
20% discount on wool and accessories for knitters, such as stocking stitch crochet needles and markers on our website.