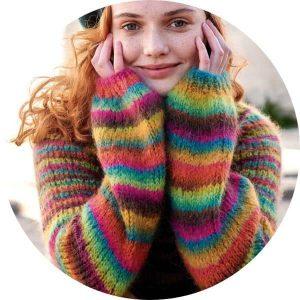 Date: Saturday, 18/11
Time: 15:30 h to 16:30 h
Language: Spanish
Soon you will be able to know first hand the novelties of Katia's Concept line. This is a specific line whose common denominator are the noble fibers such as cashmere, silk, merino, alpaca or mohair… They are high-end qualities for the pleasure of knitting minimalist designs, models of relaxed beauty, purity of colors and richness of textures. Do not miss them!