Joji Locatelli + Veera Välimäki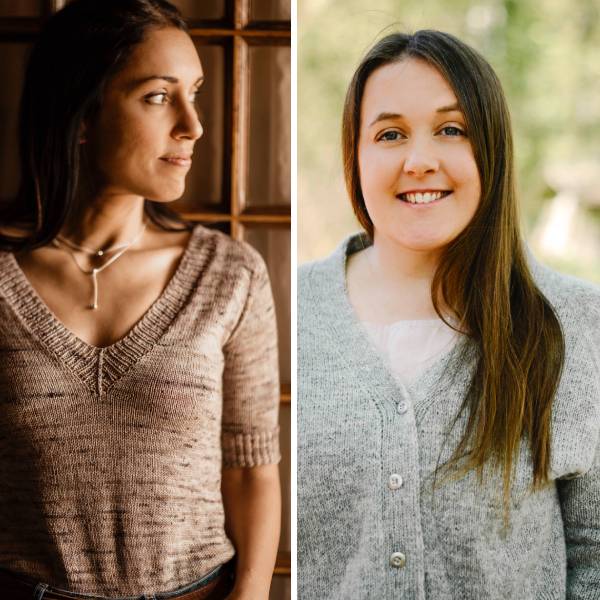 Joji Locatelli + Veera Välimäki
Joji Locatelli
This Argentinian designer lives in Buenos Aires as she dreams on travel around the world, carrying her needles and a bunch of yarns. She has been knitting for more than 14 years and she thinks that life is more sweet when it is accompanied by coffee and chocolate.
She self-published her first design in 2008 and she has continued doing it in Ravelry ever since.  Along with her friend and designer Veera Välimäki, they have published collections of knitting patterns grouped in Interpretations.
Veera Välimäki
This pattern designer lives in a small town in southern Finland. Veera Välimäki creates designs with clean, simple lines and fresh touches. She loves simple, modern patterns that are easy to knit and wear year after year. 
 She prefers garter stitch and short rows to work with and confesses to being a true expert at starting to knit her favourite garments: jumpers and shawls.
 Most of her work has been self-published but Stripes, her third book, was published by Laine in 2021 and the Interpretations! collection, created with Joji Locatelli and published by Pom Pom Press, has reached its 8th volume.
 Veera's work has also appeared in magazines and books in Finland, Europe and the United States. In addition, she teaches at weaving events and festivals, mainly in the UK, USA and Central Europe.
Workshops given by Joji Locatelli and Veera Välimäki
Date: Sunday, November 6th
Time: 09:00 h – 12:00 h
Classroom: Mohair
Technique: Knitting
Level: All levels
Language: English
Places: 40
Sponsor: Urth Yarns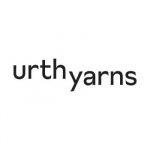 How can I attend one or more workshops?
Barcelona Knits has a programme of in-person crochet and knitting workshops taught by renowned national and international designers. To participate in one or more workshops, from June you can consult the programme by workshops and workshop participants and purchase your ticket in advance online through Entradium, a ticket sales platform for events. The entrance to one or more workshops includes the entrance to Barcelona Knits the same day of the workshop.
How can I get my Barcelona Knits ticket online?
You can buy your tickets online from July. You can choose the day of your visit: Saturday or Sunday. There is also a two-day ticket available at a reduced cost. Remember that to access Barcelona Knits you must go to the ticket office to exchange your ticket for a non-transferable wristband. Access will depend on the capacity of the fair, so it is possible that queues may form outdoors at some poin
Ticke

ts with Hola Barcelona:
Advance ticket / wor

kshop + Hola Barcelona Travel Card
You can also purchase your advance ticket together with the Hola Barcelona Travel Card. This card allows you unlimited travel on public transport for 2 days (48 h), 3 days (72 h), 4 days (96 h) or 5 days (120 h) consecutively from the first validation. 
Choose the option that best suits your needs. You can pick up your pass at one of the following Barcelona Tourism offices.
El Prat Airport (Terminals 1 and 2)

Plaça de Catalunya (Plaça de Catalunya, 17-S, 08002)

Mirador de Colom (Plaça del Portal de la Pau, s/n, 08002)
Check the addresses and pick-up times, transport included and all the information on our website.
Access to the Fair:
Access to Barcelona Knits will be by an exclusive wristband for personal use. It will be handed out once the ticket has been validated at the ticket office, located at the World Trade Center Barcelona (Moll de Barcelona, s/n) during the days of the event and within its opening hours. 
 You can also pick up your wristband on the Friday before the start of the event (Friday 4 November) at Lalanalú (c/ Martínez de la Rosa, number 71, 08012, Barcelona) from 11.00 am to 8.00 pm.
To collect your wristband, you must present your ticket with the QR code printed or on your mobile device. The wristband will only be given to the ticket holder in person.
Once your ticket has been validated, we will put the wristband on your wrist and you will not be able to take it off until the end of the event to gain access. It will allow you to enter and leave Barcelona Knits as many times as you like on the day your ticket is valid.
 Capacity at WTC Barcelona is limited. There may be queues outdoors.
Reduced-price advance or workshop tickets do not have priority access to the venue. 
IF YOU HAVE ANY QUESTIONS, PLEASE CONSULT OUR FAQ SECTION: