Knitting around Europe with André De Castro. By Mez
In his talk "Knitting around Europe", André de Castro will present the ten-piece collection he has created exclusively with Tuscany Tweed by Schachenmayr. 
A journey through Europe and its diverse knitting traditions: Fair Isle of Scotland, the colour work and plaits of the Baltic countries, the characteristic openwork stitches of Shetland (Scotland), the traditional plaits of the British Isles and the plaits of the Bavarian region.
Alongside these traditional techniques, André has played with the versatility and softness of Tuscany Tweed for colourwork, openwork and textured stitches.
Saturday, 5/11, from 12:00 to 13:00 h in the conference hall
Language: Spanish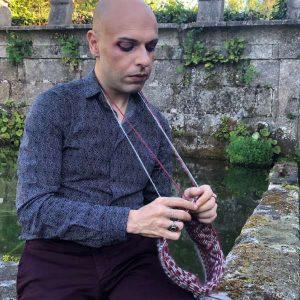 This lecture is free of charge, but seating is limited.