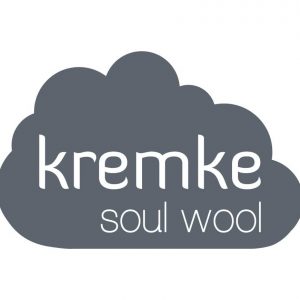 Yarns with heart and soul.
This innovative yarn brand is committed to natural fibers, especially vegan and recycled yarns, RMS-certified mohair, alpaca and recycled and premium cashmere.
Kremke Soul Wool's product development team is made up of passionate and experienced knitters, tired of "fancy" yarns and ephemeral fashions. They are inspired by solid trends in the fashion or textile industry, always attentive to market demands. In this way, they incorporate and create new compositions that make sense.
Their innovative and fun approach to sock knitting or their paper yarns have resulted in beautiful pattern booklets, created especially for these yarns.
kremke soul wool Sponsor these workshops