Rosários4 exploration lab: natural fibre blends, yarns and patterns
Rosários4 and Filipa Carneiro invite you to explore natural fibres with a new look. In this talk, you will discover new blends and their full potential. They will introduce you to some of their favourite combinations of wool, cotton and linen and challenge you to try something new.
In addition to Portuguese yarns, Filipa will show you the patterns that best express the beauty of blending natural fibres to their full advantage. You will learn about their characteristics, the result once knitted and how to combine the yarns to take your projects to another level.
Come and discover new natural fibres with Rosários 4 and how to combine them to boost your creativity and sustainability. 
This activity is free, but you have to book a place. Capacity is limited, so sign up as soon as possible!
If you can't attend the fair because you're far away or it coincides with a workshop, don't worry. All the talks at Barcelona Knits 2022 will be broadcast live on our YouTube channel and will be recorded so you can watch them whenever you want.
Sunday, 6/11, from 10:30 to 11:30 a.m. in the conference room.
Language: Spanish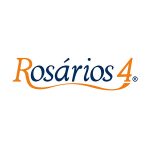 This lecture is free of charge, but seating is limited.