Diseño de chales triangulares asimétricos
Sunday, November 19 th
Time: 13 – 16 h CEST
Place: Linen Classroom 
Workshop facilitator: Lucía Ruiz de Aguirre
Language: Spanish
Duration: 3 hours
Level: Intermediate
Places: 20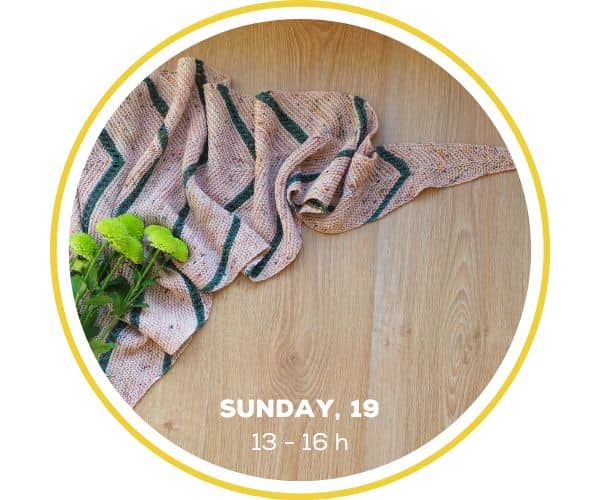 In this workshop you will learn everything you need to design an asymmetrical triangular shawl. You will learn how to correctly place the increases so that your garment has a greater or lesser angle. You will learn how to work with the different knittings and motifs so that everything fits together and how to work the edges, sides and finishes of the shawl so that the result is professional. You will be able to learn how to draw your pattern to make it understandable.
Previous knowledge: Basic knitting knowledge is required: cast on, knit and purl, assembling and closing stitches with circular needles. Also, it is important that you understand how to read charts because much of the content will be developed in charts.
Required material: 
Notebook

Pencil

Eraser

It is recommended to bring a tablet with an application that allows you to draw on graph paper (e.g. Goodnotes).

Lucía will provide you with the information in PDF to design your own shawl.
Included material: Sponsor's gift
Sponsored by: Casasol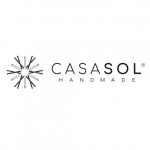 How can I attend one or more workshops?
Barcelona Knits has a programme of in-person crochet and knitting workshops taught by renowned national and international designers. To participate in one or more workshops, from June you can consult the programme by workshops and workshop participants and purchase your ticket in advance online through Entradium, a ticket sales platform for events. The entrance to one or more workshops includes the entrance to Barcelona Knits the same day of the workshop.
How can I get my Barcelona Knits ticket online?
You can buy your tickets online from July. You can choose the day of your visit: Saturday or Sunday. There is also a two-day ticket available at a reduced cost. Remember that to access Barcelona Knits you must go to the ticket office to exchange your ticket for a non-transferable wristband. Access will depend on the capacity of the fair, so it is possible that queues may form outdoors at some point.
Access to Barcelona Knits will be by an exclusive wristband for personal use. It will be handed out once the ticket has been validated at the ticket office, located at the World Trade Center Barcelona (Moll de Barcelona, s/n) during the days of the event and within its opening hours. 
You can also pick up your wristband on the Friday before the start of the event, Friday, November 17 th at Lalanalú (c/ Martínez de la Rosa, number 71, 08012, Barcelona) from 11.00 am to 8.00 pm.
To collect your wristband, you must present your ticket with the QR code printed or on your mobile device. The wristband will only be given to the ticket holder in person.
Once your ticket has been validated, we will put the wristband on your wrist and you will not be able to take it off until the end of the event to gain access. It will allow you to enter and leave Barcelona Knits as many times as you like on the day your ticket is valid.
Capacity at WTC Barcelona is limited. There may be queues outdoors.
Reduced-price advance or workshop tickets do not have priority access to the venue. 
You can also purchase your advance ticket together with the Hola Barcelona Travel Card. This card allows you unlimited travel on public transport for 2 days (48 h), 3 days (72 h), 4 days (96 h) or 5 days (120 h) consecutively from the first validation.