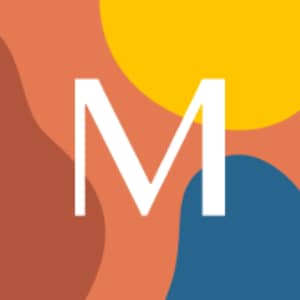 Making is the first marketplace App designed for makers, crafters and artists.
An app to watch your creative community grow, get inspired, follow your projects, sell your patterns and products and much more. All at your fingertips. Just a click away.
Making Marketplace offers designers the possibility to sell their patterns and services in PDF. In a few weeks, brands will also be able to offer finished products and supplies, such as wool and accessories, for sale on the platform.
Making is a space that promotes discovery, diversity, equity, shared values and new opportunities for all creatives.
Join the community and download the app at themakingapp.com!
Listen: https://making.buzzsprout.com
Watch: https://www.youtube.com/@making_co
WIN PRIZES AND MEET NEW FRIENDS!
Making is hosting a photo scavenger hunt in their app! You could win gift cards to your favorite yarn shop, La Bien Aimée, and other wonderful vendors at the festival.
How to play:
1. Download the Making app at TheMakingApp.com and sign up to create a profile (Do this before you arrive for ease.)
2. Find the Scavenger Hunt by tapping on the Discover tab, and you will see the banner at the top of the page!
3. Follow the prompts listed and post your photos to the Making app feed on For You.
You will also find the Barcelona Knits official festival map in the banners at the top of Discover!
Join the bandana party with La Bien Aimée! Stop by the LBA booth and snap a photo of yourself wearing a bandana.
Find LaMiel Yarns and their beautiful colorway for Barcelona Knits called "Trencadis." Snap a selfie with the skein.
Find someone wearing the same design as you are, take a photo together, add their Making username in the post, and follow them on the Making app!
Go to Lanivendole – Italian Yarns & Fibres' booth and take a photo wearing or with the sample of a new shawl by Isabell Kraemer- Frosty Pines!
The Lentils are waiting for you to grab a picture at Making's meet and greet station!
We want to see you working on your current project! Take a photo with your WIP and earn 5 more entries to win if you add a Project to your post! (If you want to add more details to your Project–supply details, pattern information, etc. Visit your Studio and scroll to Projects.)
At Lalanalú, look for the stars! They will guide you to the yarn waiting for a photo with you. 😉
Stop at the dLana* booth, find the colorway Camel Merzouga and take a picture with the yarn or one of the beautiful samples.
Meet a new fiber friend who does not live in the same city you do! Snap a picture together and add their Making username in the post.
Visit the Locoporella booth and find their mascot! Take a picture of or a selfie with Miss Daisey and Annette if she is available!
Find a maker that is wearing something that inspires you. Ask them to take a photo with you! Don't forget to add their Making username.
Post a picture of your Barcelona Knits purchases in the Making app feed! We want to see what you got. 🙂
Take a selfie while crafting with a new friend!
Say hi to Laura Algarra and snap a selfie in front of the "waffle".
The winner will be drawn randomly after the festival and contacted via direct message on the Making app. If you have any questions, find the Making meet and greet station. We're happy to help!