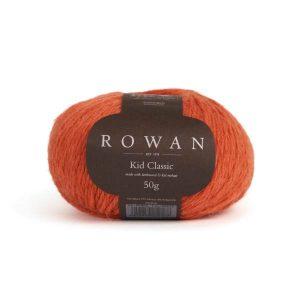 Lana merino super wash de Casa Sol. Una lana extrafina de 19 micras, muy suave al tacto y que ofrece una gran definición del punto. Proviene de ovejas australianas, es museling free y cumple con todas las regulaciones de bienestar animal.
Composition: 70% Wool, 22% Mohair, 8% Polyamide 
Length: 50g balls – 140m/153yds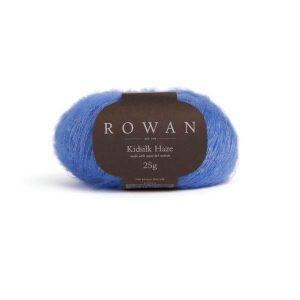 It is a tremendously versatile yarn, as it can be worked alone, with only one strand, with several strands and combined with other qualities, for example with Rowan Fine Lace, which together gives an excellent quality.
Composition:  70% mohair, 30% silk
Length: 25 gr balls- 210mt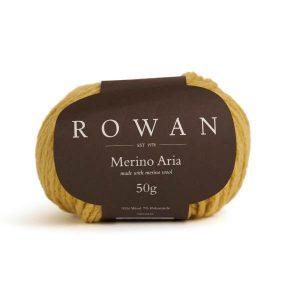 This chunky yarn with a soft halo is made from 100% merino wool, so you can wear it on the skin with confidence. 
Merino Aria also knits up quickly on 7mm needles, and the braiding of the yarn makes it super light to wear
Composition:  93% wool and 7% polyamide
Length: Ball of 50gr- 85mt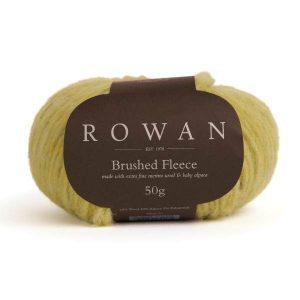 A perfect choice for warm winter garments, Brushed Fleece has a soft halo and a soft marbled colour effect that blends perfectly with its palette of soft neutrals and richer tones. 
Due to its chunky finish, Brushed Fleece is quick to knit, yet is a lightweight, easy to wear and super cosy yarn thanks to its blend of alpaca, wool and polyamide.
Composition: 65% Wool, 30% Alpaca , 5% Polyamide 
Length: 50gr balls – 85mt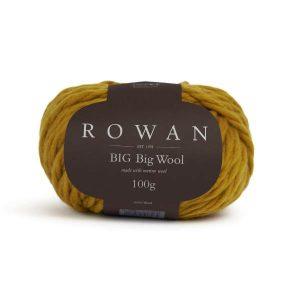 This is a chunkier version of Big Wool and we are seeing a trend of very chunky knits on the catwalk.
It also works for beginner knitters, quick and easy to knit and is accompanied by simple designs by Rowan.
Composition: 100% merino 
Length: 100gr balls- 40mt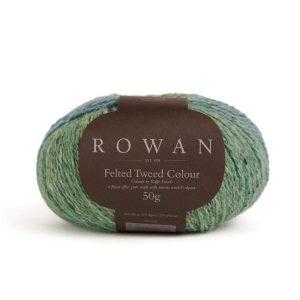 Felted Tweed colour is a step up in quality from felted tweed, with its gradient effect. It has a sport thickness, for 3,5 needles and a tweed effect that makes it look great in any kind of garment.
It has a range of more than 50 colours and Rowan has an infinity of designs with this quality with designers as well known as Kaffe Fasset.
Composition:

50% Wool, 25% Viscose, 25% Alpaca

Length: 50g balls – 175m/191yds 
workshops sponsored by Rowan
Date: Saturday, 5th November
Time: 9:00 h – 12:00 h
Classroom: Alpaca
Workshop facilitator: Vanessa Pellisa
Technique: Knitting
Level: Advanced
Language: Spanish
Places: 20
Date: Saturday, 5th November
Time: 17:00 h – 20:00 h
Classroom: Cotton
Workshop facilitator: Sari Nordlund
Technique: Knitting
Level: Advanced
Language: English
Places: 20
The American brand Rowan is known internationally for the high quality of its yarns. Its name comes from the beautiful rowan trees that grow on the banks of the River Holme in Yorkshire, an area with a long textile tradition in England.
Rowan started out in 1978 selling knitting kits from a grocery shop near Huddersfield. It later moved its headquarters to a former textile mill in the same area. There they continue to create yarns which they export all over the world.
The aim of its founders, Stephen Sheard and Simon Cockin, was to produce yarns in a wide range of natural fibres with a colour palette similar to that of a box of oil paints for the creation of timeless designs.
In 1982, a chance meeting between Stephen and Kaffe Fassett led Rowan to a new venture: creating designer projects to weave with his yarns. Three years later, Rowan partnered with Westminster Fibers to bring the brand to the US and from there it grew to more than 30 countries.
More than 40 years later, Rowan's mission is still alive and well. Its team of collaborators includes world-renowned designers to create patterns that inspire knitters around the world: Lisa Richardson, Martin Storey, Erika Knight, Brandon Mably, Arne & Carlos, Quail Studio and Georgia Farrell.