Cómo tejer un chal a crochet usando vueltas cortas
Saturday, November 18 th
Time: 13 – 16 h CEST
Place: Merino Classroom 
Workshop facilitator: Santa Pazienzia
Language: Spanish
Duration: 3 hours
Level: Intermediate
Places: 15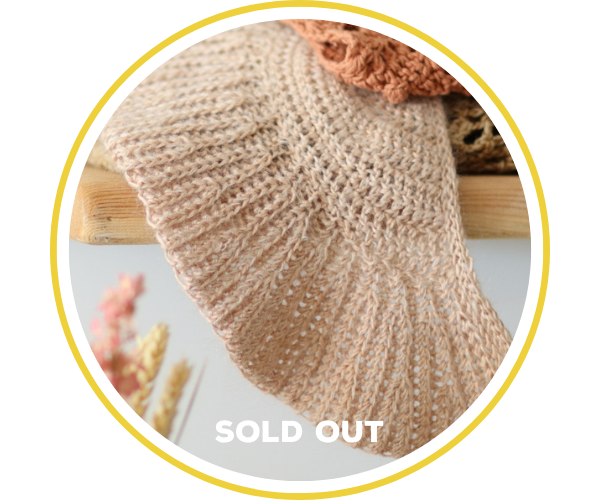 One of the first projects with which you usually start in the world of crochet is usually a shawl. It is a perfect project to try out increases, different types of crocheting stitches, etc. and since it is not sized and is worked flat, it usually gives a lot of joy to those who knit it. But there are infinite options for knitting a shawl.
Estefa will help you to analyze and become familiar with different types of shawls, you will learn the type of construction of a triangular, trapezoidal and half moon shawl, the types of increases according to shape, the recommended stitches according to each type of shawl, how to use short loops to shape the construction, the recommended materials for each project, what mistakes and frequent doubts you may have when facing the design of a crochet shawl.
After the theory, we will move on to the practice by learning how to knit a shawl with a half-moon shape and a different construction by changing the direction of the knitting. This practice will be done by making a miniature shawl.
At the end of the course, you will have acquired advanced notions about the structure of different types of shawls as well as the pattern of an oval shawl.
Previous knowledge: Basic notions of crochet and how to crochet chain, single and double crochet. This is not a workshop for those who have never tried crochet before.
Required material: 
You will need to bring your crochet hook case with numbering between 4 and 6 mm and yarn for this needle thickness.
Included material: Sponsor's gift
Sponsored by: Casasol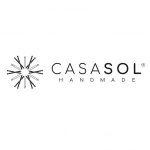 How can I attend one or more workshops?
Barcelona Knits has a programme of in-person crochet and knitting workshops taught by renowned national and international designers. To participate in one or more workshops, from June you can consult the programme by workshops and workshop participants and purchase your ticket in advance online through Entradium, a ticket sales platform for events. The entrance to one or more workshops includes the entrance to Barcelona Knits the same day of the workshop.
How can I get my Barcelona Knits ticket online?
You can buy your tickets online from July. You can choose the day of your visit: Saturday or Sunday. There is also a two-day ticket available at a reduced cost. Remember that to access Barcelona Knits you must go to the ticket office to exchange your ticket for a non-transferable wristband. Access will depend on the capacity of the fair, so it is possible that queues may form outdoors at some point.
Access to Barcelona Knits will be by an exclusive wristband for personal use. It will be handed out once the ticket has been validated at the ticket office, located at the World Trade Center Barcelona (Moll de Barcelona, s/n) during the days of the event and within its opening hours. 
You can also pick up your wristband on the Friday before the start of the event, Friday, November 17 th at Lalanalú (c/ Martínez de la Rosa, number 71, 08012, Barcelona) from 11.00 am to 8.00 pm.
To collect your wristband, you must present your ticket with the QR code printed or on your mobile device. The wristband will only be given to the ticket holder in person.
Once your ticket has been validated, we will put the wristband on your wrist and you will not be able to take it off until the end of the event to gain access. It will allow you to enter and leave Barcelona Knits as many times as you like on the day your ticket is valid.
Capacity at WTC Barcelona is limited. There may be queues outdoors.
Reduced-price advance or workshop tickets do not have priority access to the venue.