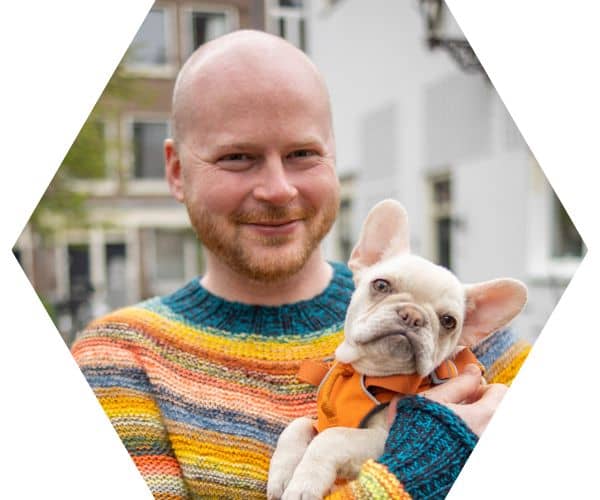 Is there anyone who doesn't love Stephen West's shawls? His patterns, published under the Westknits brand, have been knitted by thousands of knitters around the world. His architectural designs, simple, clean lines, and innovative use of color have made him one of the most recognized and respected designers internationally.
 Stephen was born in Tulsa (Oklahoma, USA). He studied dance at the University of Illinois. It was in the city of Urbana, where he met Klose Knit, the wool store whose creative atmosphere inspired him to create his first patterns. Soon after, she appeared with her Colonnade shawl in the Fall 2009 issue of Knitty. She moved to Amsterdam, where she continued to publish her designs and launched a series of pattern books under the Westknits brand.
Today, Stephen continues to publish pattern books and each year organizes several KALs. He is also co-owner of Stephen & Penelope, a wool boutique in the center of Amsterdam. 
Videoconference: Woolly World of Westknits Live!
Thursday, November 16th
Time: 20 h CEST
Place: Zoom virtual classroom
Technique: Knitting
Language: English
Duration: 1:15 hours
Level: All levels
Places: 200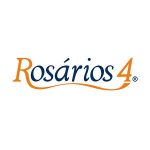 How can I attend one or more workshops?
Barcelona Knits has a programme of in-person crochet and knitting workshops taught by renowned national and international designers. To participate in one or more workshops, from June you can consult the programme by workshops and workshop participants and purchase your ticket in advance online through Entradium, a ticket sales platform for events. The entrance to one or more workshops includes the entrance to Barcelona Knits the same day of the workshop. Stephen West's online workshop does not include admission to Barcelona Knits.
How can I get my Barcelona Knits ticket online?
You can buy your tickets online from July. You can choose the day of your visit: Saturday or Sunday. There is also a two-day ticket available at a reduced cost. Remember that to access Barcelona Knits you must go to the ticket office to exchange your ticket for a non-transferable wristband. Access will depend on the capacity of the fair, so it is possible that queues may form outdoors at some point.
Access to Barcelona Knits will be by an exclusive wristband for personal use. It will be handed out once the ticket has been validated at the ticket office, located at the World Trade Center Barcelona (Moll de Barcelona, s/n) during the days of the event and within its opening hours. 
You can also pick up your wristband on the Friday before the start of the event, Friday, November 17 th at Lalanalú (c/ Martínez de la Rosa, number 71, 08012, Barcelona) from 11.00 am to 8.00 pm.
To collect your wristband, you must present your ticket with the QR code printed or on your mobile device. The wristband will only be given to the ticket holder in person.
Once your ticket has been validated, we will put the wristband on your wrist and you will not be able to take it off until the end of the event to gain access. It will allow you to enter and leave Barcelona Knits as many times as you like on the day your ticket is valid.
Capacity at WTC Barcelona is limited. There may be queues outdoors.
Reduced-price advance or workshop tickets do not have priority access to the venue.