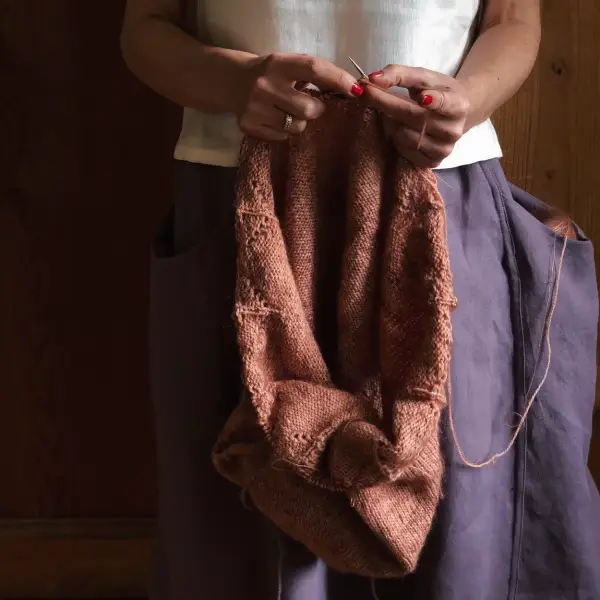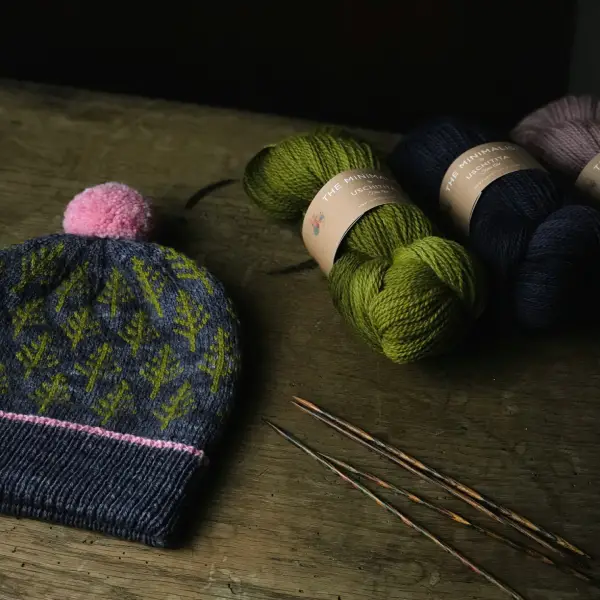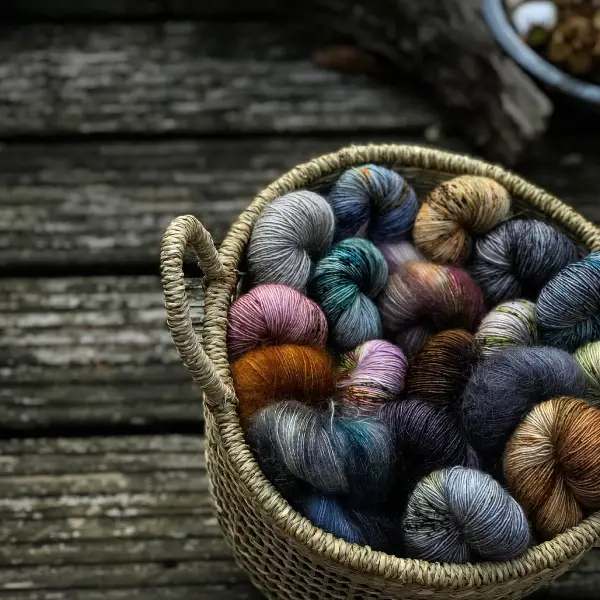 Uschitita Fibre Art is a brand of hand dyed wool by Stephie and Juergen. The German couple live and work in the Netherlands. Stephie is a doctor by profession. She works in a hospital and devotes all her free time to her other great passions: spinning, weaving and dyeing wool together with Juergen and their family of squirrels. 
In their everyday life, they practice their commitment to the environment and handmade products. That's why they take the same care in the selection of their wool as they do in their home accessories. Everything is part of the Uschitita universe. 
The palette of Uschitita Fibre Art wools will surprise you. It is inspired by the most sublime side of nature and the small details of everyday life. Thus, you can combine the colors Madras, Glacier with a Sushi, a Stroopwafel, a Tuesday or an Insomnia.
Uschitita Fibre Art collaborates regularly with designers such as Stephen West, Julie Knits in Paris or Sosu, among others. You'll find their skeins in places as far apart as the United States and China.
At Barcelona Knits you will be able to see one of their latest basics: The Minimalist, 100% Highland wool non superwash, mulesing free of course. When you visit their stand, don't forget to ask for Urmelinchen and her family of squirrels!
Do you want to know more about this exhibitor?