Come and taste the new Veggie by Casasol
Many people associate knitting with sheep's wool. Others, when they hear about natural and vegan fibres, think of cotton. But there are many other options. Come and discover the new yarn from Casasol's vegan collection.
Casasol Veggie Wool Mix is a very versatile yarn, made of 100% acrylic with dralon treatment. This way, we get a soft, warm and pleasant fibre on the skin, with a very similar touch to natural wool.
Veggie Wool Mix has two thickness: Original to knit with the 6-7 mm knitting needles (200 g /200 m) and Petite, recommended to knit with the 4 – 5.5 mm knitting needles.
It is perfect to create your autumn and winter clothes and complements and it is available in a range of colours for the season like ecru, toasted and brown tones. They all feature a light marbling and will allow you to make your favourite combinations, so get your hands on your needles!
This activity is free, but you have to book a place. Capacity is limited, so sign up as soon as possible!
If you can't attend the fair because you're far away or it coincides with a workshop, don't worry. All the talks at Barcelona Knits 2022 will be broadcast live on our YouTube channel and will be recorded so you can watch them whenever you want.
Saturday, 5/11, from 5 to 6 p.m. in the conference room
Language: Spanish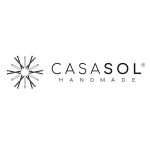 This lecture is free of charge, but seating is limited.