This was the 3rd edition of Barcelona Knits
The third edition of Barcelona Knits was 100% online during the weekend of November 7-8, 2020.
PATRÓN CHAL ESCANDA PARA BARCELONA KNITS 2020
ESCANDA SHAWL PATTERN, SPECIALLY DESIGNED FOR THE THIRD EDITION OF BARCELONA KNITS, BY BELÉN @TEJERENINGLES.
Belén de Tejer en inglés
Belen is an Asturian woman who has been living in Oxford (England) for more than 20 years, where she learned how to knit. She started a YouTube channel in 2017, where she taught, in Spanish, how to make different techniques and stitches that usually appear in patterns written in English. Her webpage (www.tejereningles.es) has become a reference to Spanish speakers all around the world. Belen also has a podcast focused on knitting, translates patterns into Spanish, organizes knitting trips to England, and design patterns.
Escanda Shawl
"Barcelona Knits was the first yarn festival I went to, and I have to admit it is one of the best ones of the year. It is the perfect way to combine my love for yarns, to learn from the knitting masters, and to meet a lot of people who share my passion. Barcelona Knits means a lot for me, and it is a great pleasure that they asked me to design this edition's shawl.
Escanda shawl is a simple shawl, but funny to knit and appropriate for all the skills. You start in a corner with roving and gradually increasing on one side until you reach the half. Then you begin decreasing until you reach the other end.
The length of the shawl is easy to adapt. It is knitted with a fingering weight yarn skein, but you will need more depending on the length you want.
As it is common in my patterns, the inspiration comes from my homeland, Asturias. Escanda (Spelt) is a type of very old wheat that nowadays is only cultivated in Asturias and some small areas of the world.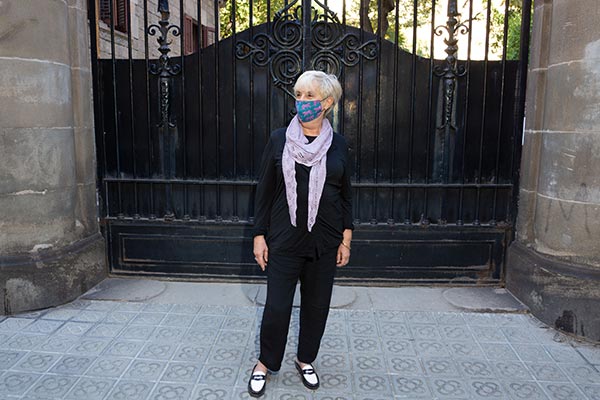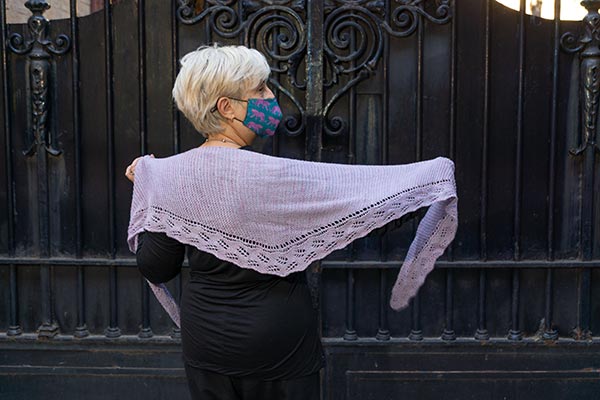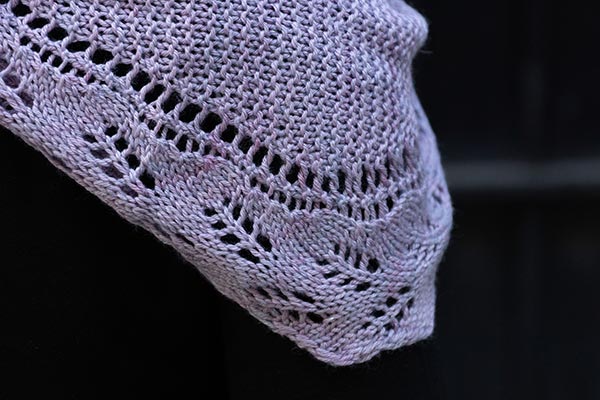 WHO IS BEHIND ESCANDA SHAWL PATTERN?