Así fue la cuarta edición de Barcelona Knits, 100% online durante el fin de semana del 6 y 7 de noviembre.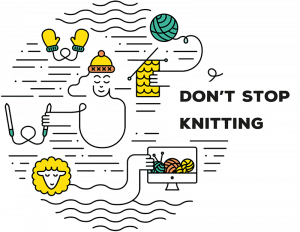 BARCELONA KNITS 2021 patterns
Every year, since Barcelona Knits began, we have wanted to give a pattern to all the people who participate in the festival. We think it is a nice souvenir of such a special event.
For this new edition we have decided to celebrate our four years together with two patterns: a stocking stitch pattern and a crochet pattern.
We have the collaboration of two referents in Spanish design: Ali (@alimaravillas) and Soraya (@soriknits). They have worked together with Marga (@gretaandthefibers) to create a colour and two pieces with a spectacular result.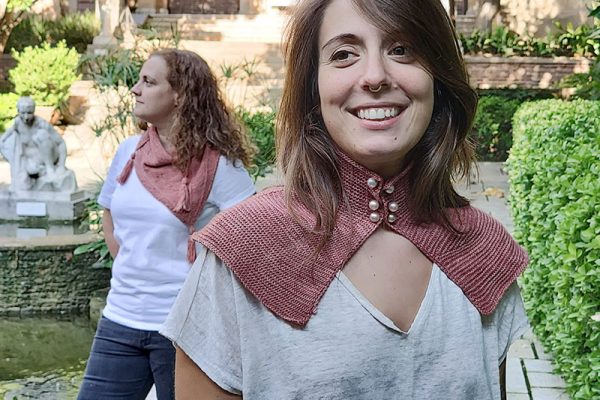 Romantic Passion:
The crochet pattern designed by Ali is a garment that adapts to any outfit, from the most sophisticated to the most casual. If you wear it with a brooch, you will feel even more the protagonist of a perfect romantic passion.
The original is knitted with a skein. If you want to adapt it to a larger cape, you can easily do it with a DK yarn.
Ali from @alimaravillas
She is passionate about LifeStyle trends and her hobby is to design all kinds of crochet creations. Her designs have a very fresh style, inspired by the simplicity of the Nordic movement. Lately she has revolutionised the crochet world with the creation of a series of pieces inspired by textures. They are made with two needles and, although they may seem difficult to create, everything she does #escrochet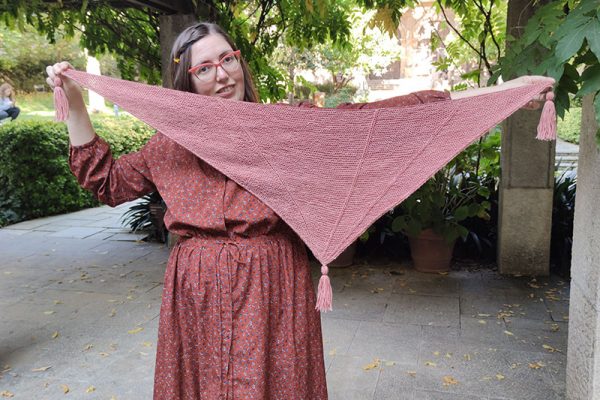 Shawlette Novelty
Pattern designed by Soraya. This shawl in the shape of a right triangle is inspired by the catenary shapes and one of the gates of Gaudí's Park Güell. Pure Barcelona inspiration.
This is a simple pattern designed for one skein, but it is easily adaptable to make a larger size.
Buy pattern at Ravelry store here.
Soraya from @soriknits
A Madrilenian based in Amsterdam. Since 2018 she runs the independent publishing project Yedra Knits and designs knitting patterns.
She likes to play with interesting constructions and always manages to give a script twist to her patterns.