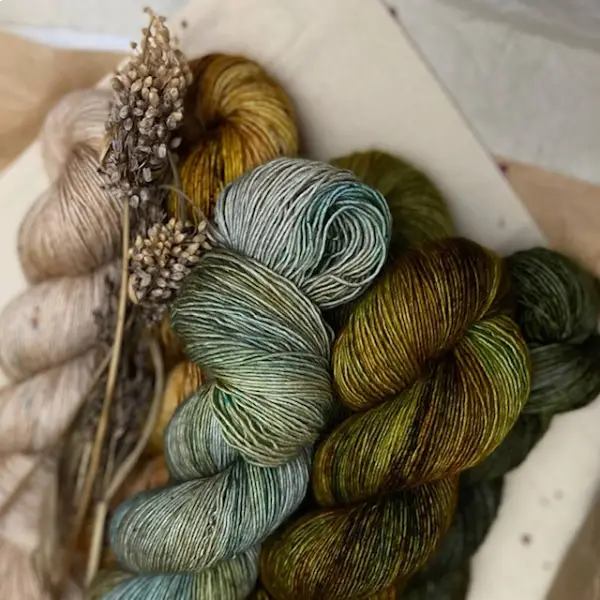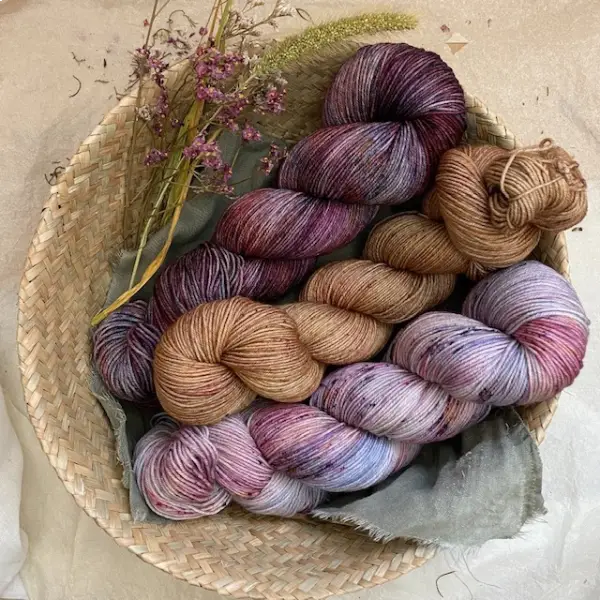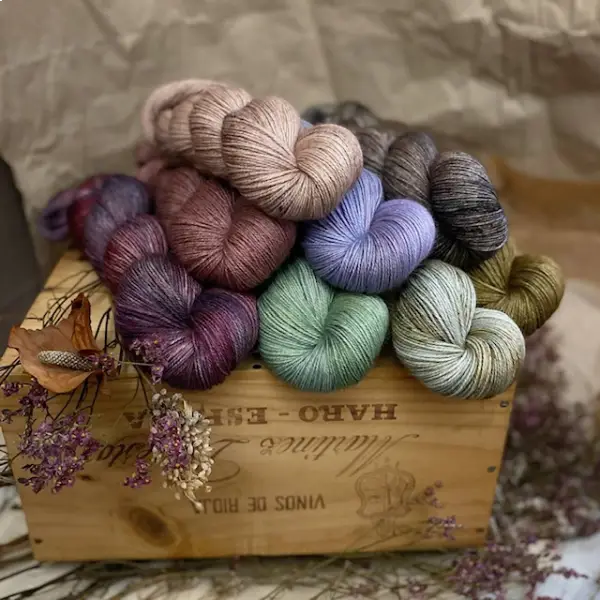 Feliz y Punto is far more than just a hand-dyed fiber's brand, dyed by Justina. If you are into the best fibers, the combination of colors, knitting and enjoying every moment, you have just found a treasure.
Justina grew up in Poland where she learned how to dye yarn since she was very young. Some years later, she met her passion again while she was waiting for her first daughter. Since then, she creates magic with new colors. That way she can make knitters like you happy.
Justina bets on the slow life. Because of that, she chooses the bases with lots of love and dyes   them in small packs with acid (but not toxic dyes) and uses edible-quality citric acid to set the color. In order to reduce the environmental impact, she always reuses the leftover water.
Feliz y Punto's yarns are of high quality. She collaborates with farms that guarantee the fair and human treat to its sheep flock and their workers.
Her natural color palette is inspired in flowers, plants, and spices and go from soft to saturated tones. If you don't find the tone you are looking for, you can ask them for your skein on demand. Justina will help you look for your most personal color, that perfect combination to knit your unique projects. If you want to get a grasp of Justina's happiness, we encourage you to follow her blog about slow life and knitting. You will learn about her life's philosophy, post by post.
Do you want to know more about this exhibitor?